Hvordan bretter jeg sammen et sagbånd?
---
Ofte er det vanskelig å åpne eller brette sammen sagbåndet. Vi viser hvordan det fungerer i en liten bildserie.
ÅPNE ET SAMMENLAGT SAGBLAD
1. Ta bladets tre sirkler i høyre hånd.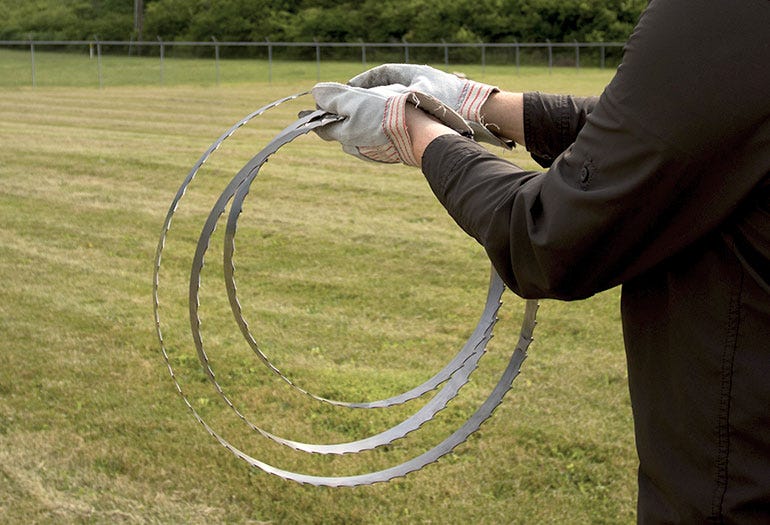 2. Finn buen som ser ut som en 8 - når du henger den ned- og trekk den ned med venstre hånd.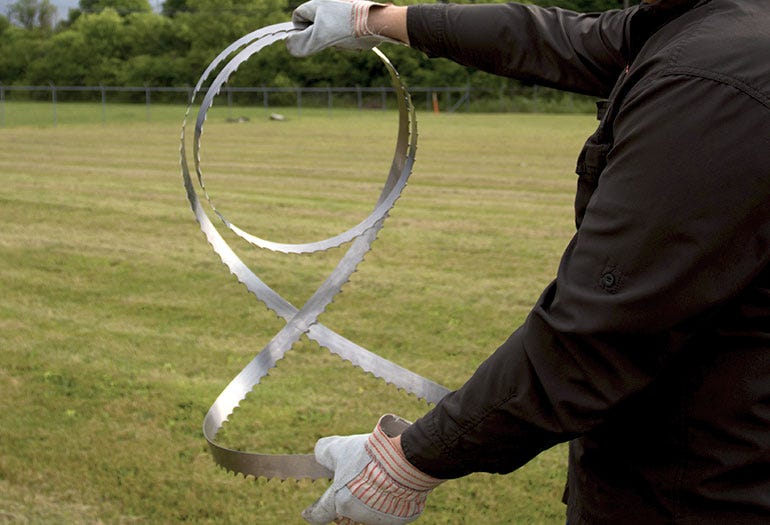 3. De to øvre stroppene danner et kryss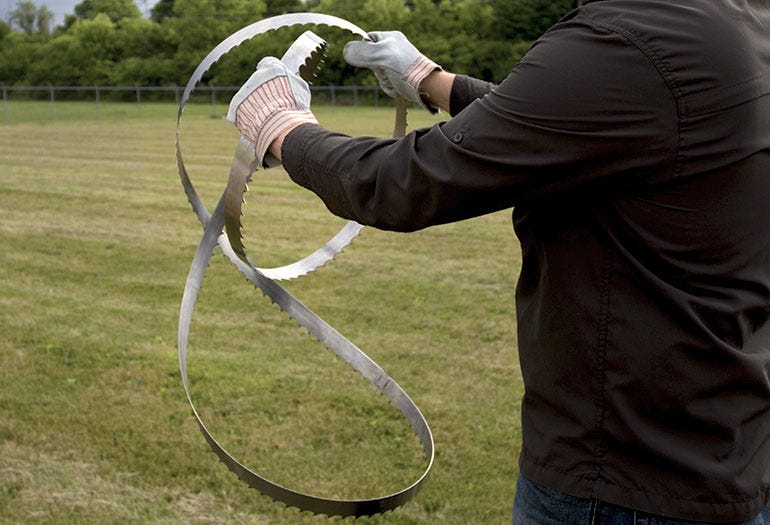 4. Hold øverste av de to stroppene med høyre hånd og den andre med venstre hånd.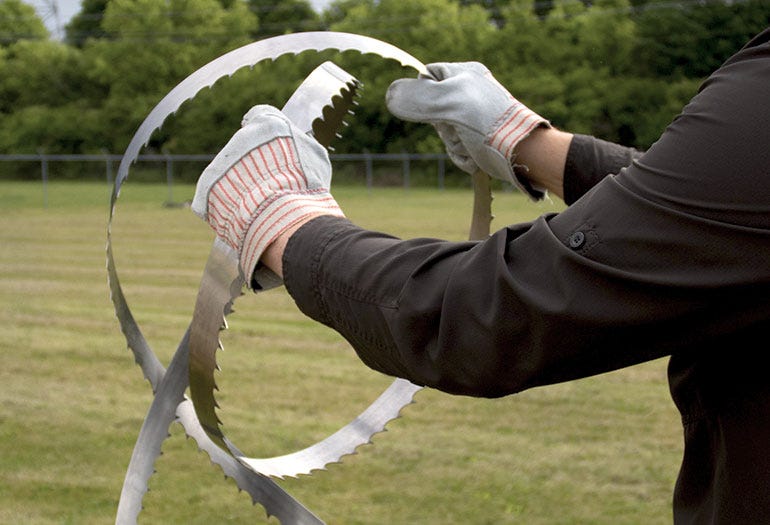 5. Hold bladet unna kroppen. Beveg sakte hendene fra hverandre mens du svinger underarmene ned og utover.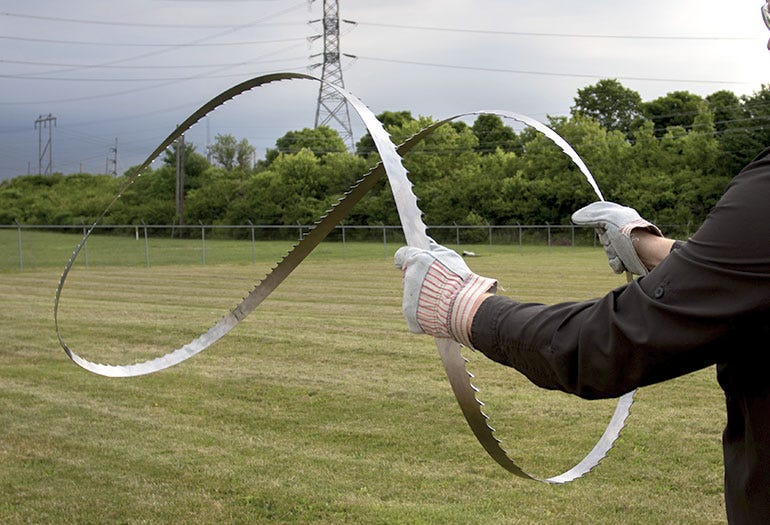 6. Bladet er nå utfoldet og klart til bruk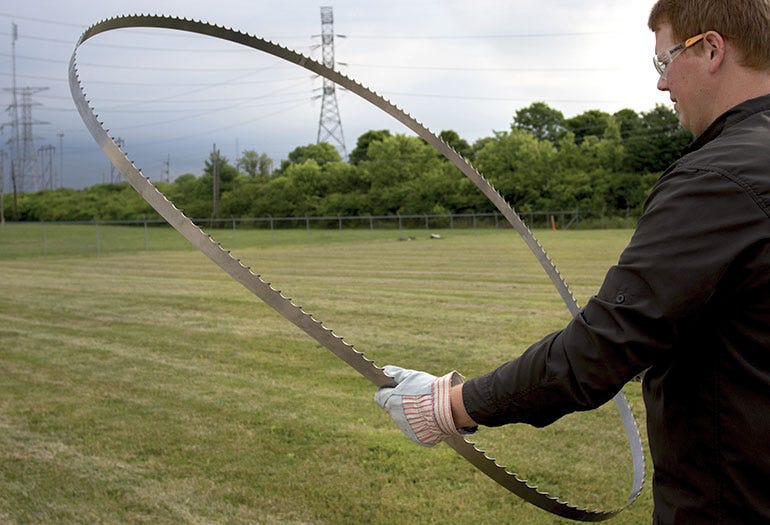 LEGGE SAMMEN ET SAGBLAD
1. Hold bladet med begge hender, tomler ligger på utsiden av bladet og tennene peker mot kroppen. Trykk bladet med tomlene litt innover.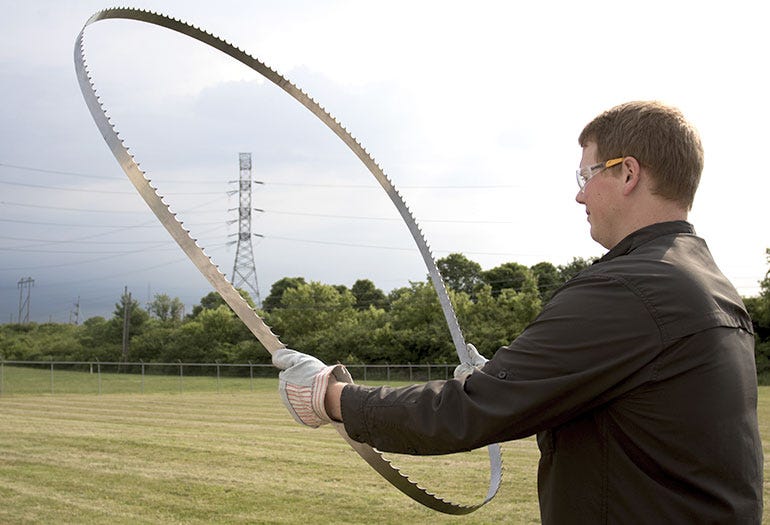 2. Sving bladet ned med en liten armbevegelse, og hold med tomlene trykket innover.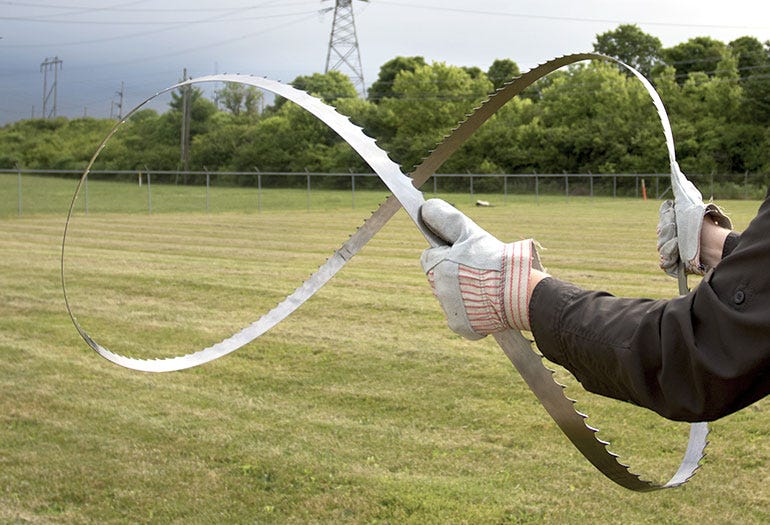 3. Før hendene til midten og snu innover mens bladet beveger seg nedover.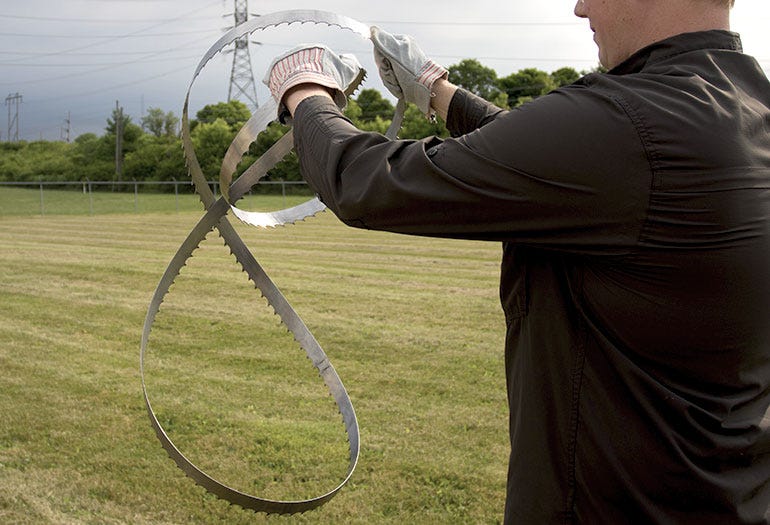 4. Nå har 3 ringer dannet seg. Hold de to øverste med høyre hånd, mens venstre hånd flytter den nederste oppover.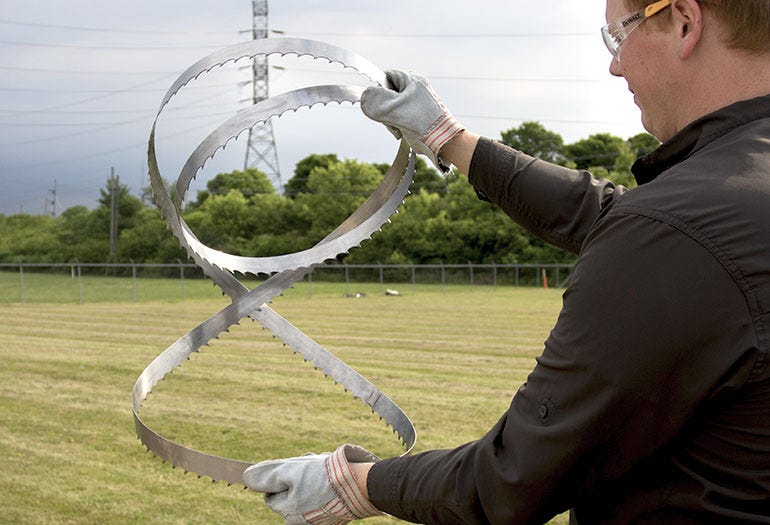 5.Alle tre stroppene må være bundet sammen med tråd slik at de kan ikke hoppe opp igjen.